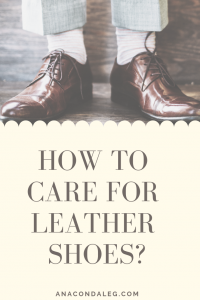 Do you own any leather Bruno Marc dress shoes, oxford shoes or Chukka boots? Then this 'how to care for leather shoes' guideline is for your knowledge surely. Monthly five minutes can save & last your shoes for years. After completing this article you may not need to worry for your favorite shoes in wardrobe ever. Normally leather shoes are high price shoes. Ever wondered why? Leather is skin, do you remember that? So it needs care just as like skin. Yeah as an animal skin it is different from human skin, but as it last longer after processing, it needs special care for leather shoes. With proper take care of leather shoes, they will last longer, will look great even after years. Similar to your skin, these days there are leather moisturizers & best leather conditioners. Regular apply can give your leather shoes special care and proper shiny leather shoe's life.
How to care for leather shoes?
We will recommend the following 'take care of leather shoes' guidelines for cleaning, conditioning, polishing and protecting your foot protector at home. You may not need to visit any cobbler ever if you follow these leather shoe care guidelines carefully.
Required Necessary Best Leather Shoe Care Products:
Most of the leather care products are available in home these days. But in case you don't have it, you can collect these basic necessary leather care products from any nearby shop or online.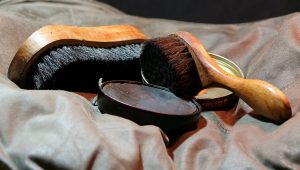 Hand gloves for cleanliness.
Horsehair brush or Soft bristle toothbrush.
Sponge/rag.
Saddle soap.
Mild warm water.
Leather moisturizer.
Leather conditioners.
Salt stain remover.
Leather Shoes Care Guideline: