You want to buy new pair of shoes for yourself and for buying the right size of shoes you must measure shoe width. Knowing the measurement of your foot is important for buying a new pair of shoes like best loafers. In this blog, shoe widths explained for you along with best tricks to determine shoe width at home is shared.
How to measure your foot with the help of simple foot measurement tools like pen and paper is described below. Once you measure that, it becomes easy to find the right shoe size while you know the shoe width. Let us dig deep on how to measure a shoe size.
Watch a video on shoe width:
How to measure shoe size & width?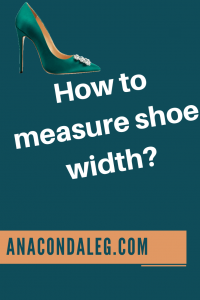 Measuring Foot
You need to place your foot on a piece of paper. First you need to take a big piece of paper which can hold your entire foot. Keep in mind that, if you want to buy shoe while wearing a sock, you also need to measure your foot by wearing sock.
Now you need to trace your foot with a pen or pencil while keeping your entire foot on the paper. Draw a outline while holding the pen or pencil as close as possible with your foot, which will give you accurate answers. Remember, if you get accurate measurement then it will help you to get the exact shoe width which you are actually looking for.
You may take help of somebody else to draw the right line. But again, you can do it by yourself if none available. And you actually need to take measurement for both feet to find the shoe width.
Once you finish the first foot, select the other and do the same because normally feet slightly differs in size.  So you need to know the right size of both feet and finally, choose the shoe which will fit with the larger foot measurement.
Now measured the width between the widest point of your foot, identify the gap properly from your feet sketch, which is largest width. Take measurements for both feet.
This whole process is done manually, there is a chance that accurate measurement may not be possible to draw or identify. So our suggestion is, subtract five millimeters or one fifth of an inch from each foot measurement to get the accurate measurement.
Now watch a video on measuring feet:
How to measure shoe size at home
You're done with the width part. Now, you need to know your foot length. Shoe width varies by shoe size measurement charts. To determine the shoe width, measure the distance between longest part of each foot and then subtract five millimetre or 1/5 of an inch.
These days normally we'll be able to find any like ECCO shoes width measurement chart to measure shoe size while you buy on retail or online. Just search on the internet and match the length of your foot with the corresponding shoe width measurements given there.
But you need to keep one thing in mind, there are different shoe width measurement chart based on gender. This is very important, don't forget.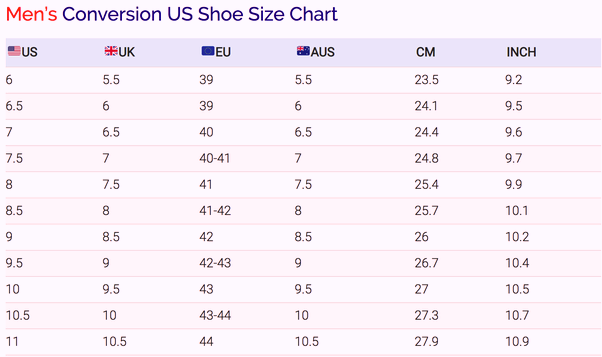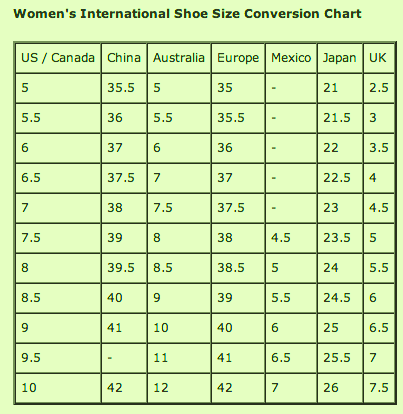 Now you need to figure out the shoe width based on the size that you have already calculated.
Shoe size measurements chart should indicate shoe width based on your shoe size (available on internet). After finding your right shoe size measurement, look back to the width measurement of your biggest foot. Try to find out what width would be right for your shoe size based on the measurement that you have already calculated.
Each brand's shoe width measurement chart is different from others. And that's why some company's shoes varies slightly smaller or larger than others. So, while you buy a shoe, try to check whether the manufacturer has a specific sizing chart before assuming your shoe size based on calculation or any other general chart that you have followed before. This will actually help To find the right shoes, which will fit properly on your foot and this works better when you are making a purchase decision on online.
Ensuring Accuracy: How to Measure a Shoe?
To get the correct measurement on shoe width, try to measure feet at the end of the day. The size of your feet fluctuate in day freely, tend to get bigger at night due to swelling. So you should measure your feet at night to find the right size to match with shoe size chart.
You need to remember one thing that socks will be a matter when you wear a shoe. So based on socks that you normally use, you should take the measurement of your shoe width. For this put the socks on before measuring your foot. For example, gym shoes are worn with socks. So put your workout socks when measuring your foot before you buy any gym shoe. Same is true for running shoe purchase.
For buying sandals or flats, which are not worn with socks, you can skip socks and take the measurement to find out the actual size of the sandals or flats. So it is unnecessary to wear socks when you buy sandals or flats.
If you get chance to buy shoes from any retail store, our advise will be try the shoe on your feet to know the actual size and enjoy the comfort. It helps a lot if you can do it when you are purchasing from retail, which is not possible if you purchase from online. But these days, online retailers or brands gives return benefit free of cost or allows return full refund if you don't like product or that doesn't fit on your feet.
You can follow this process to get size ideas before buying any best shoes for wide feet toddler, even without digital foot measuring device or foot measuring app.
So now you can easily measure shoe width before buying any of the following:
Measuring Shoes Size & Width : Final Talk
Buy shoes based on the bigger measurement that you get from your both feet calculation, which helps you to get the right size of shoes for your feet unless the measurement of shoe width differs a lot. Wrong measurement can lead to foot problems.
We believe this blog helps you to measure shoe width prior you look into shoe width measurement chart. In case of any further query on how to measure shoe size and width properly, please write to us. Hope you have enjoyed, thanks!